First Timers to Florence – Top Things to Do
Florence, a small walkable city, offers visitors some of the best art and architecture in Europe. Art lovers will be in awe of the classic masterpieces that can be found here. Lovers of architecture will marvel at the historic churches, palaces, and soaring buildings shadowing the winding alleyways. Lastly, sunset lovers will be treated to the most beautiful golden hour casting an incredible glow over the entire city.  
Colpo di fulmine. That's what Italians call love at first sight, and that's exactly what happened to me. I immediately fell in love with Florence. For those visiting Florence for the first time (or it's a repeat visit) here are  the best things to see and do. 
The Basilica of Santa Croce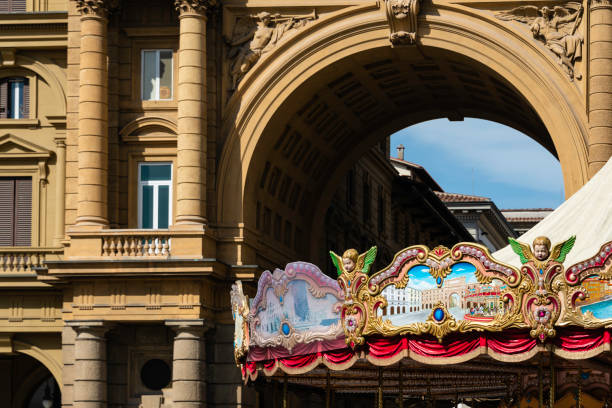 Just off of the main Piazza del Duomo (each main cathedral in Italy is called the duomo) is Piazza della Repubblica where you can find a grand arch, a colourful old carousel and pricey restaurants with outdoor seating. This is a great square for people watching and having a drink. It's bustling with activity all day long, and is a popular hang out spot in the evening.
Piazza della SS Annunziata
Palazzo Pitti & Boboli Garden
When visiting the Palazzo Pitti, it's the garden that is main attraction. Boboli Garden offers over 11 acres of green space, full of statues, sculptures, art, hidden pathways and fountains. It offers a peaceful escape from the busy city.
Disclosure:  As an Affiliate Associate of Booking.com if you click on the link contained in this post, at no additional cost to you, I will earn a small commission if you decide to book. Thank you.