17 Photos to inspire you to visit Queralbs Spain
Mountain villages offer some of the most breathtaking scenery wouldn't you agree? The mountain peaks and valleys. The fresh clean air and scent of pine trees, all while hearing nothing but the serene sound of bird songs and wind blowing. That idyllic atmosphere is the reason why I love mountain villages. If you're thinking about booking a trip to Barcelona, these 17 photos will definitely convince you to add Queralbs to your itinerary. 
In no particular order, here are the 17 photos to inspire you to visit this perfect mountain village of Queralbs. 
Queralbs is 2 hours north of Barcelona. We took a private shuttle that brought us here. All for the purpose of venturing farther north in the Pyrenees to go hiking. Queralbs is the last stop that you can drive to offering close proximity to skiing in the winter and hiking in the summer. 
It's from the Queralbs train station, that it takes you up a further incline of over 1,000 meters (or 3,200 ft) through unspoiled mountain landscape views to your final destination of Vall de Núria.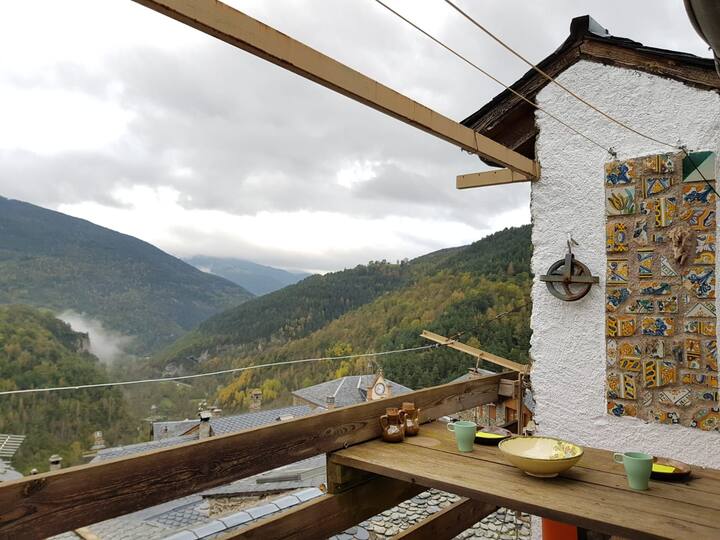 Photo credit: Airbnb site 
Additional Information:
Standalone house
Perfect for large group stays
4 bedrooms (up to 8 guests)
3.5 bathrooms
Features kitchen, dining room, lounge area with fireplace
Terrace with a view
Click here to book your stay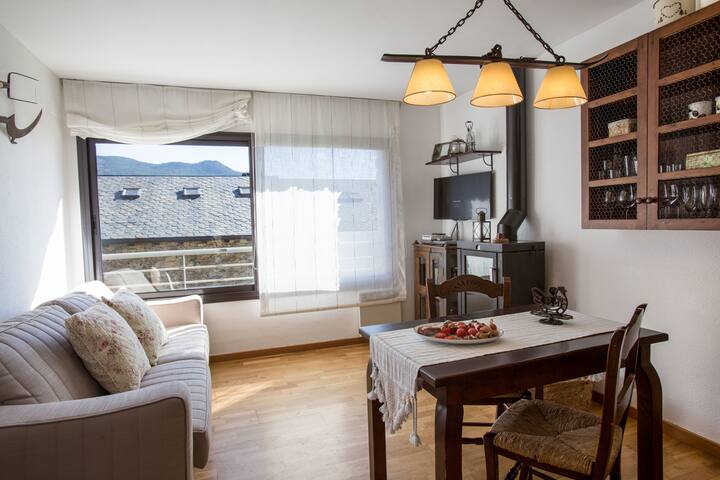 Photo credit: Airbnb site
Additional Information:
Condo
Perfect for a couple
2 bedrooms (3-4 guests)
1 bathroom
Features a common room with kitchen, dining, sofa with fireplace
Offers private terrace at the street level
Click here to book your stay
Stop, and explore this charming mountain village. You are immediately awe-struck by the serene picturesque views that every stone chalet enjoys. A perfect hidden gem if you ask me!